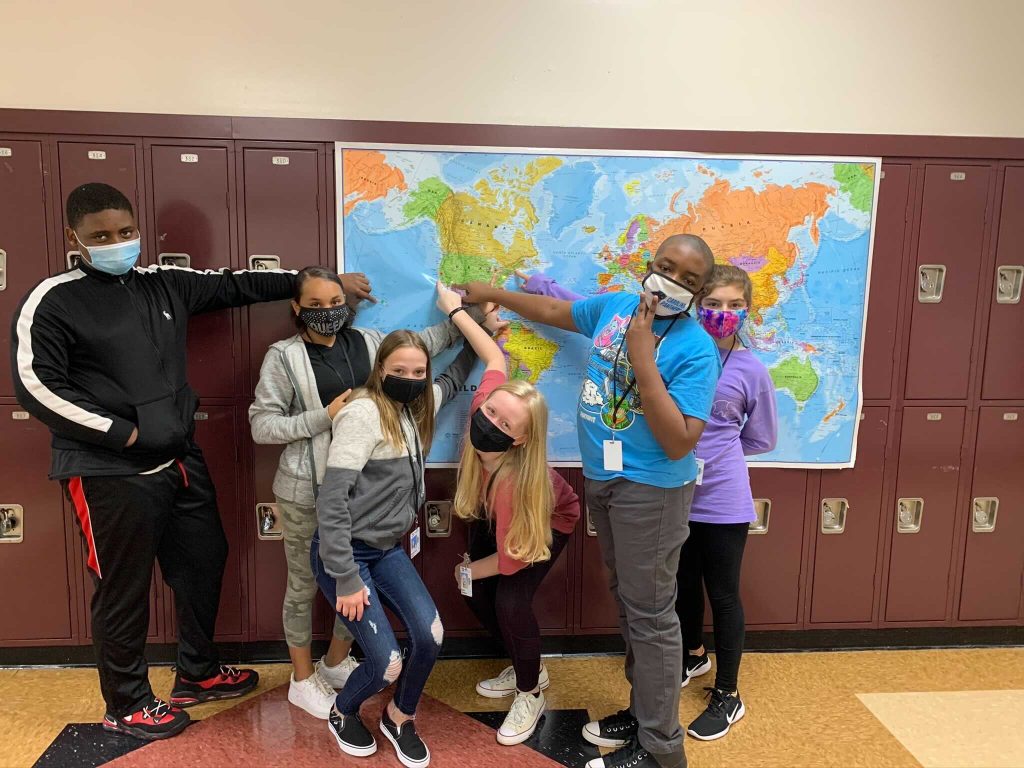 When Macon Lowman and I founded the Letters to a Pre-Scientist pen pal program back in 2010, we had a simple goal: get students talking to scientists. Macon wanted to connect her 6th-graders to mentors who could show them the wide world of possibilities available to them through science–and education more broadly.
"Most of my students have never been out of the state of NC (or even their small town of Windsor)," Macon said at the time. "They have no connections to adults/mentors that are working in science fields, and very few people have pushed them to believe that they are capable of some of the huge and amazing goals they have for themselves."
Meanwhile, I (and the other scientists in that first group of pen pals) wanted to engage with young people and help them see themselves as future scientists. "Thanks to the encouragement from my own mentors, I was primed to see science as a realistic and fruitful pursuit," I wrote at the time. "Now it's time for me to repay the favor."
So much has changed since those early days. LPS was entirely volunteer-powered for the first eight years; now we have two full-time employees. Our CEO Lucy and program manager Jenelle work tirelessly to keep the LPS program running and grow the non-profit organization Pre-Scientist, Inc. that supports the program.
We have broadened our volunteer base to be more inclusive of all types of STEM workers. Many of our volunteers identify as scientists, but not all. Our dedicated group of volunteer pen pals are students, engineers, physicians, entrepreneurs, data analysts, and much more. We call them STEM professionals instead of scientists–though we still refer to the students in our program as "pre-scientists." It's just catchy.
The most striking change, however, is the growth of the program. In the first year, 50 or so volunteers signed up to write letters with Macon's students. For the first several years of the program, our numbers were climbing, but the number of volunteers was still small enough that we were matching pen pals by hand. Flash forward to this year, we have 758 active pen pals and 1603 more volunteers on the waiting list. In the past 10 years, we have facilitated over 5,675 pen pal relationships–that's more than 45,400 letters!
Despite these changes, the core elements of the program have been remarkably consistent over the years. We have always focused on one-on-one mentoring, and our commitment to facilitating those relationships through physical letters (aka snail mail) is as strong as ever. Electronic letters are useful as a backup in case of postal service delays, so that every pre-scientist can read their letter along with their peers, but there's nothing like the experience of opening a letter with your hands.
The pre-scientists in LPS know that their pen pal took time to send them a personal message–sometimes from halfway around the world. Whether the message is about strawberry DNA, or the experience of being a first-generation college student, or an encouraging rap, we believe this connection can be incredibly powerful.
Written by LPS co-founder Anna Goldstein, published November 18, 2020