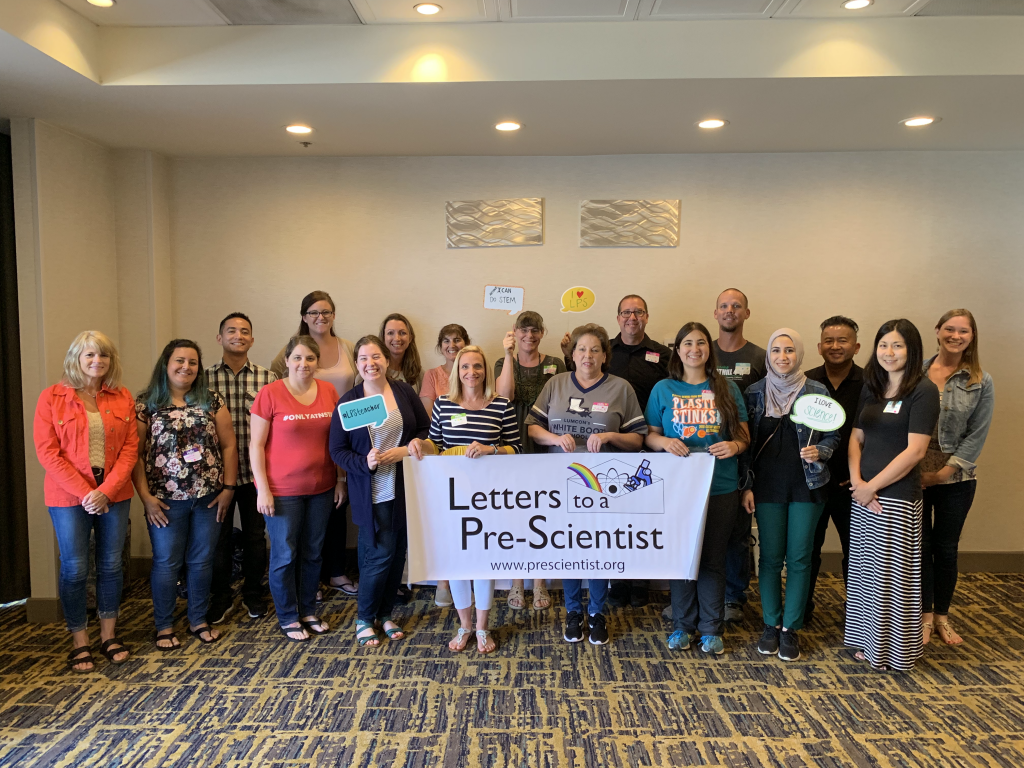 Are you a science teacher who wants to bring Letters to a Pre-Scientist into your classroom? We would love to hear from you! Running the pen pal program in your classroom is serious year-long commitment. Please fully read the information below before applying.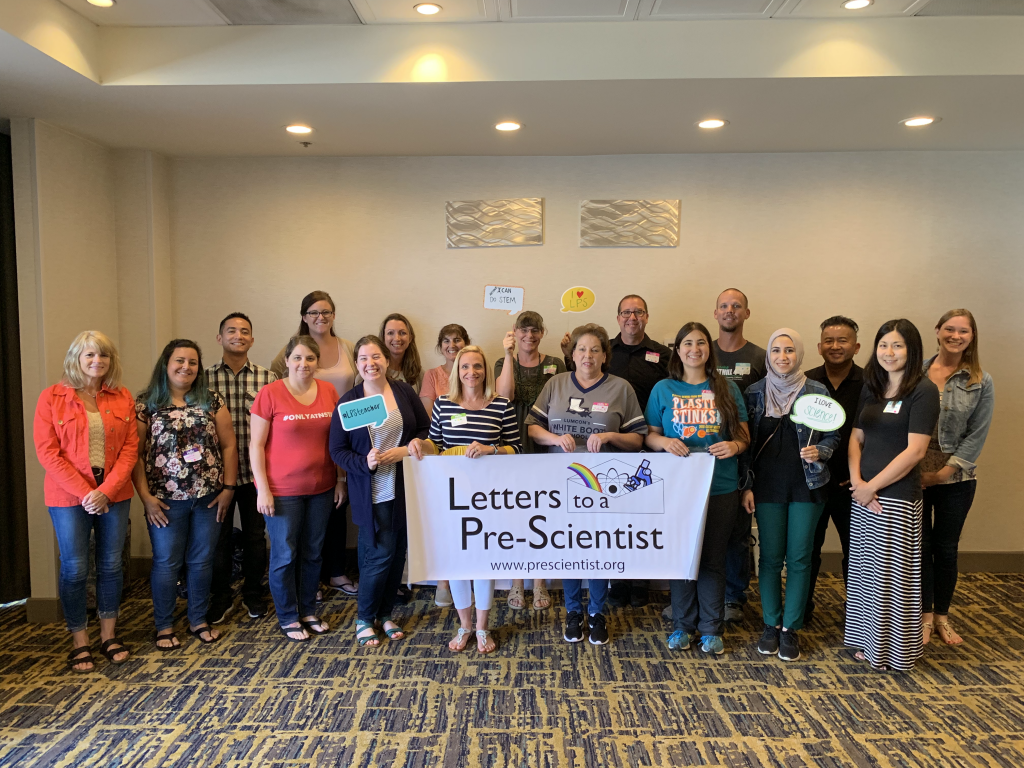 "LPS has been one of the best things I've done in my career. I'm always grateful for being included in such a dynamic and well-conceived program."
"I have students who really made connections with their penpal and by the end of the year were stating that they would like to become scientists when they grow up."
"I was impressed with my student drawings at the end of the year and how diverse they were. It attests to how powerful this program is."
"One of the most important things that LPS has done for my students is letting students see the people behind the curtain, letting them understand that scientists are people just like them."
"Seeing the smiles on everyone's faces when the letters arrived. Middle School students can be too cool sometimes, so it was nice to see almost a childish glee from receiving a letter."
Letters to a Pre-Scientist is a pen pal program that connects students in low-income communities with real scientists. Our mission is to demystify STEM careers and empower all students to see themselves as future scientists. Through interactions with a real scientist, students authentically connect to science and counter harmful stereotypes about what scientists look like and do at work. Research shows authentic learning experiences increase student motivation and ownership over content, and students who are engaged in science early are most likely to pursue a STEM degree.
Our program is hosted by science teachers during the school day. We believe all students deserve the opportunity to explore STEM career, and so our teachers facilitate the program for every student in their classroom. At the start of the school year, each student is matched with a STEM professional whose field of expertise matches the student's science interests and hobbies.
Each quarter, teachers facilitate the exchange of letters between scientists and students every 6-8 weeks, for a total of 8-10 letters per school year. STEM volunteer pen pals write about themes such as their careers, college, what they were like as kids, how they've overcome obstacles in the past, and any teacher-generated writing prompts. Student pen pals ask questions and share their own stories.
Increase student interest and engagement in formal and informal science activities.
Broaden students' understanding of who can have a STEM career (of the people and the diversity of their identities).
Broaden students' awareness of the diversity of STEM careers (of the locations, workplace, fields of study, degrees needed, etc).
Help students see themselves as future scientists.
We provide our teachers with:
A pen pal mentoring program for all students that focuses on:
Literacy in science
Real world connections
A college-going culture
Career exposure and awareness
Lesson plans and activities to support students in learning from each letter and getting the most out of the program.
Yearlong LPS staff support to facilitate communication between teachers and scientists and ensure that every student has a letter to read on letter-opening day.
An all expenses paid 1.5 day summer workshop to learn best practices for hosting the program and build community with like-minded science teachers from around the US.
Our program's success depends on our teachers! A successful LPS teacher is:
organized
open and consistently communicative
committed to excellence
has high-expectations for all kids (100%)
takes initiative to creatively solve problems
flexible
Teaches in a school with >75% FRL
Experience working with a team remotely
Teaches NGSS
Seriously considering a multi-year commitment to hosting LPS
Excited to be creative and innovative with the pen pal program – we're open to helping teachers try out new ideas!
 
Applications due in late spring
Phone interviews will take place in May, and teachers will be selected by the start of June
Mandatory, in-person workshop (location TBD, all expenses paid by LPS)
The program begins at the start of your school year, and runs through June
We welcome applicants of all ages, genders, races, ethnicities, religions, and sexual orientations. People who identify with groups traditionally under-represented in STEM are particularly encouraged to apply.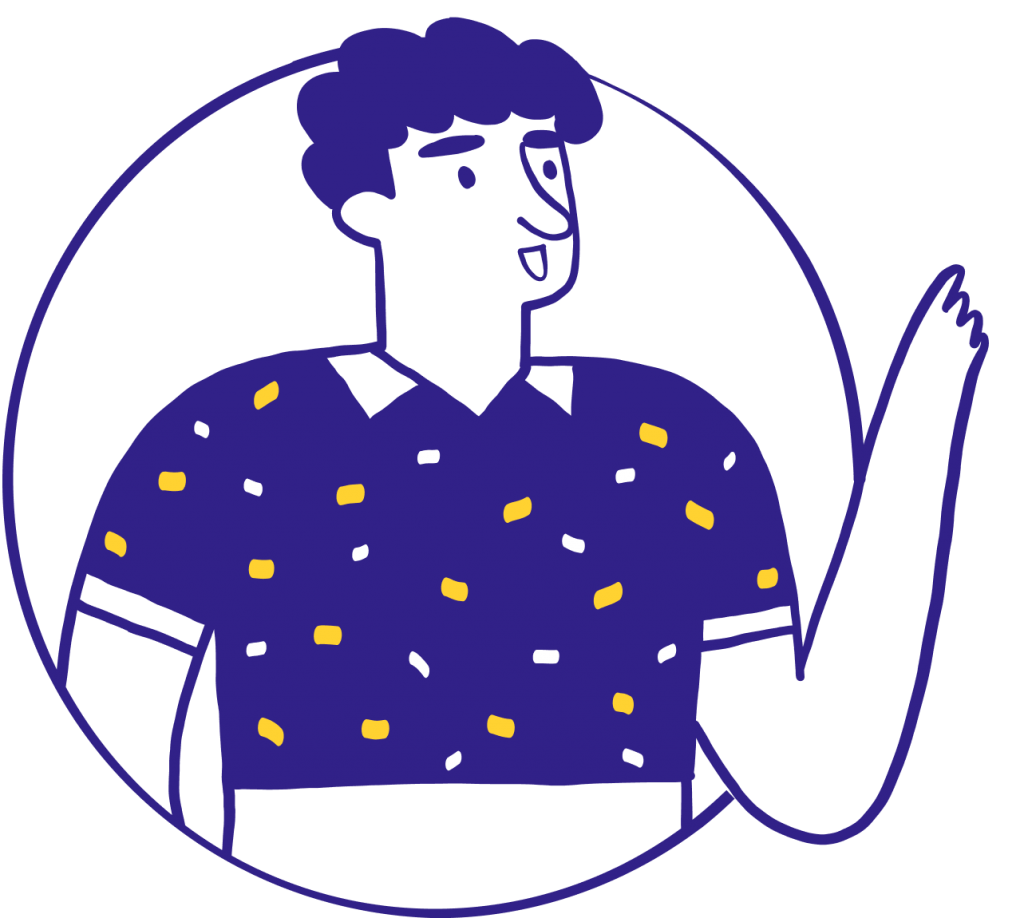 Subscribe to our newsletter for more impactful stories