As they enter the room, I wave the envelopes in the air. They know what it is, and the room comes alive with excitement. They can barely wait until their name is called the envelope and pass out the contents. Their pen pal letters have arrived! Watching them devour their letters, with intermittent shouts of, "Do you know what my pen pal said or sent to me?" is something to be savored.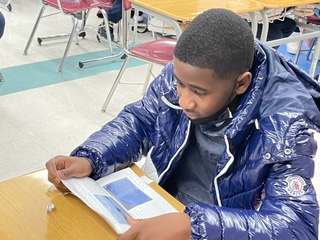 When I first signed up for this program I thought that pen pal letters provide the opportunity to break down classroom walls.  I was excited because I felt like this would be a great way for students to become exposed to STEM careers from people who look like them. Most of my students were not aware of all of the career opportunities available to them.
 My students were fascinated with the scientific information that they learned from their letters.  They would try to recall the scientific words given to them in class. All of a sudden, the students had a reason to write, were writing more and were linked with someone who was inspiring them to seek higher education.

This avenue created better writers because they had an authentic audience. My students know that not only is someone actually going to read their letter, but also respond to it. This encourages students to write with meaning, to write with a sense of purpose.
There is an art to getting students to open up. This program meticulously through their surveys matched the right people together. As students began to see consistency from their pen pals, they began to open up about their fears and their dreams.  Someone actually heard them and honored their voices.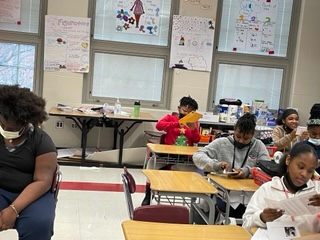 My students were validated that their fears, their concerns, their thoughts. They felt important.  My students had something to look forward to as they waited in anticipation for their letters. They were no longer alone after the isolation of COVID.
I am so grateful to the diligence of this program, my pen pal scientists from Black and Neuro, and my students.  I was in awe at the beauty of relationships developed across space, time and age!
Written by LPS teacher Aisha Rudolph-Nurredin, published April 18, 2022